The furniture was designed for two different types. One of them is the birthday area. The rooms can be transformed depending on how many children will be participating in the birthday party. The triangle-shaped tables can be array of squares or rectangles, so it is possible to arrange the space in many ways. For example, in the playroom the children's drawing workshops can be carried out.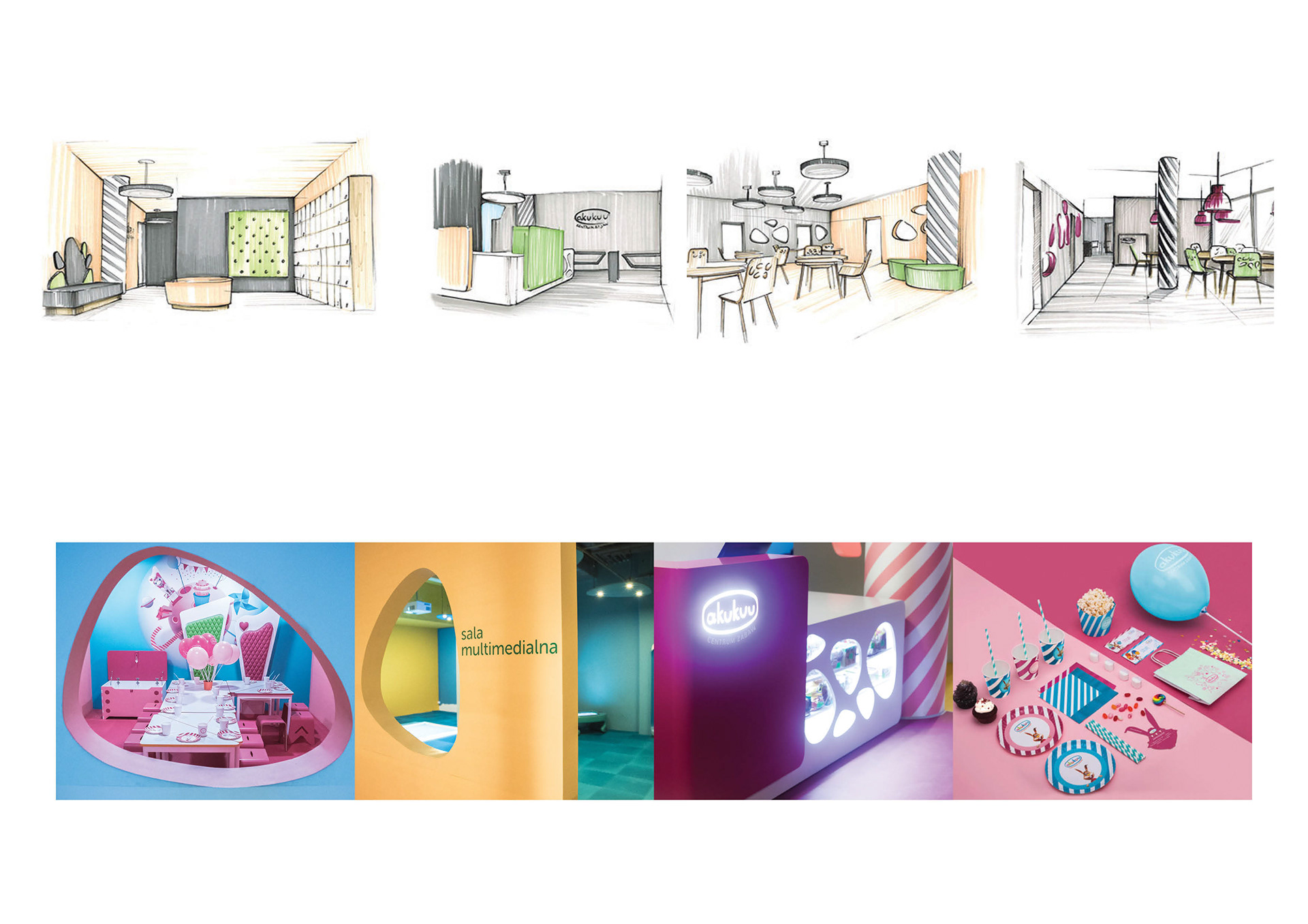 We have also designed small stools which are also easy to move and space can be rearranged. However, it is not the stool that dominates the room. The most important piece of furniture is the throne for the birthday boy or girl. The throne is available in three variants. One is designed for girls, the other is for boys, while the third one is universal.
The thrones are suited to the rooms. There are three types of birthday rooms: for girls, universal and the third one in the green and yellow coloring. The UV lamps and the UV finishings which are placed on the wall, change the area to the outer space look. Each of the thrones is illuminated so the children have the impression that the thrones on which they sit are as extraordinary as the moment they celebrate.
There are also modular counters which have one base and a number of items that can be added to suit the various needs of the playroom. It is also possible to change their color. By designing modular furniture space can be changed.

Project: Klaudia Kasprzak | Jadwiga Husarska-Sobina
             Husarska Design Studio 
Client: Akukuu
_
2016